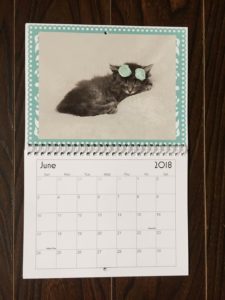 We have a limited number of calendars yet that we are hoping to clear out in the next couple of weeks. We have dropped the price to a minimum donation of $10.
They are available at the following locations:
– Summerside Animal Hospital
– Global Pet Foods in Summerside
– Blue Ribbon Pet Supply in Charlottetown
– New Perth Animal Hospital
There is a limited supply in some locations so if they don't have any when you get there please send us a message and if we have any left we will arrange to get one to you.
The proceeds from this calendar allow us to continue our hard work to help the kitties.
Thank you as always for your support.