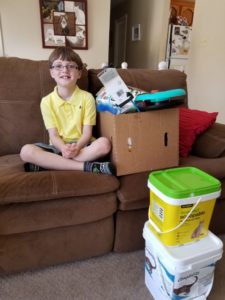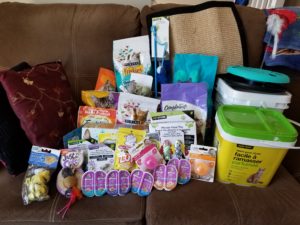 Special donation from a very special young man!
KCH would like to send a huge thank you to a very special young man.  He recently had a birthday party and instead of gifts he requested his guests bring donations of cat food, litter, toys etc. to donate to KCH.  He stopped by today to drop off the donations with his family.  What a very sweet young man with a very unselfish, kind heart.
Thank you from all of us at KCH, and all the kittens that will benefit from this very generous donation.