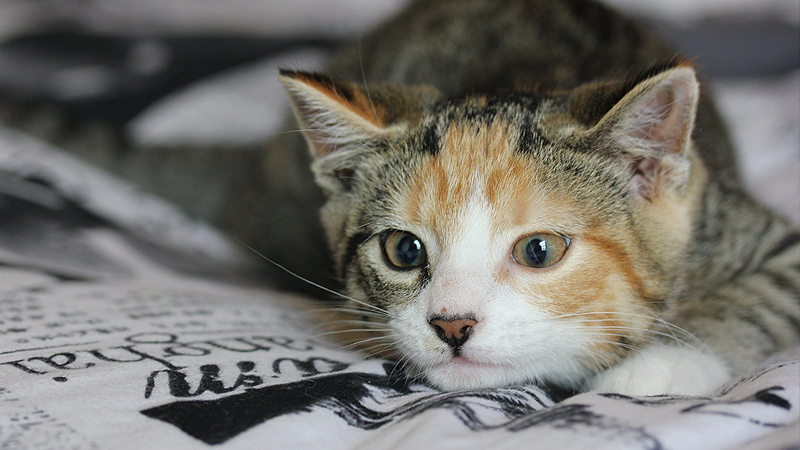 Apply to be a Foster
Are you interested in becoming a foster? Please be sure to read our Foster Agreement first! Fill out the application to apply to become a foster today.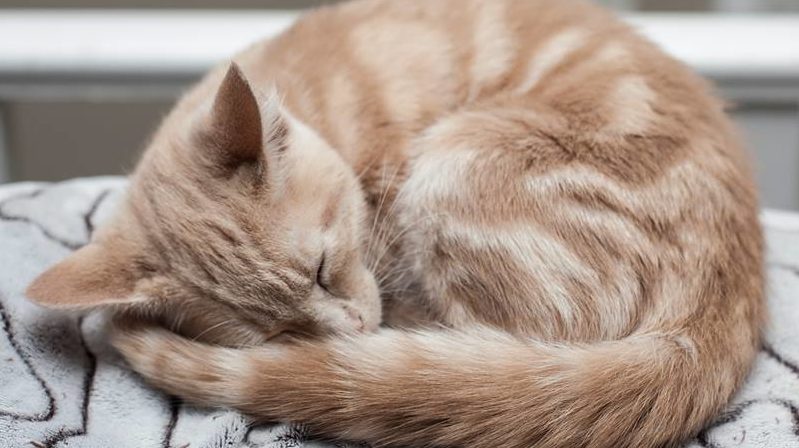 About Adopting
We charge a $60 adoption fee which helps to offset the cost of care, veterinary care, first set of vaccinations and treatment with Revolution for fleas, ticks, most worms, and ear mites.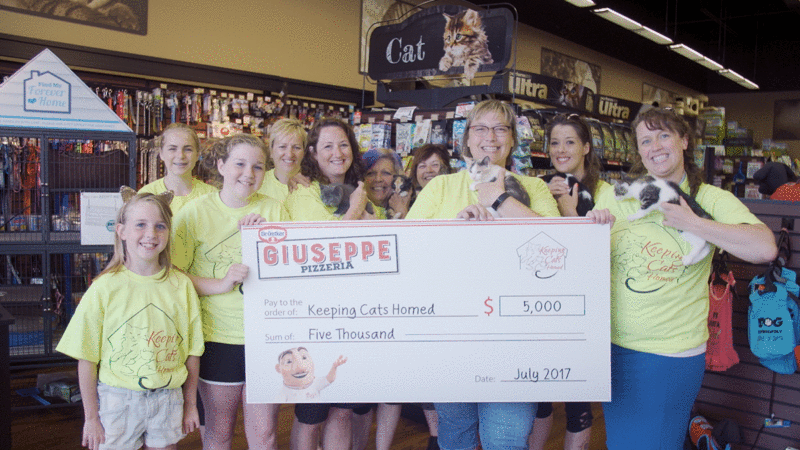 Donate
Here is a list of items that Keeping Cats Homed needs, any donation would be greatly appreciated and would go a long way to helping a kitten in need.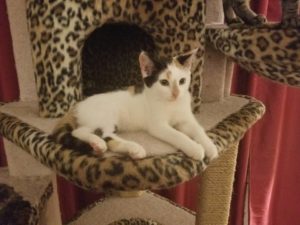 We wanted to keep everyone updated on our sweet little Penny.
Penny came to us the middle of July, found in a barn with a badly broken knee and had been there for a couple of weeks in that condition.  She had also taken a blow to the face as she had some cuts inside her mouth and at least one broken tooth.  This may have been done by the cattle in the barn.  When examined by our veterinarian it was determined that the knee had a very bad break and there appeared to be some nerve damage as she was walking on the top of her foot with her toes turned under and had no feeling in the leg or toes whatsoever.  She was just kind of dragging that leg around but thankfully she was in no pain.  After much discussion, the recommendation was her best chance of recovery was to amputate the leg but not until she was older, bigger, and stronger to survive the surgery.
Since that time she has been in the care of a foster and has been kept quiet so as not to damage the leg any further, given good nutrition and lots of love and attention to allow her to get stronger for surgery.  It was noticed this week that there appeared to be some changes and after some discussion with the vet, we were given the go ahead to let her have some freedom to move around and play with the other cats.  When she was let out to walk around, we were so surprised to find that she is now able to walk on this leg with a flat foot and she appears to be using it well.  We did make contact with the vet immediately when we noticed this and she was taken to the vet for another follow up and more x-rays.  To everyone's surprise, it appears that our little Penny is healing from this break and has feeling back in her foot and leg!
We are thrilled to see that she is healing on her own and there was some discussion that if she continues to do well, the surgery may not be required.  There is always a chance that the knee may re-break or there may be complications that may still require the amputation however we are cautiously optimistic at this time.  She will be closely monitored over the next 4 to 5 weeks to see if she continues to heal and we will at that time run another set of x-rays to determine if we may be out of the woods.
We would like to thank all of our wonderful supporters who made a donation to our emergency veterinary fund when the post was originally made.  To any of you that made your donation with the intention that the money go towards Penny's surgery only, if you would like a refund of your donation at this time, we can gladly do that.  For anyone that chooses to leave the donation, they will be used to pay for x-rays, vet appointments, medication, tests etc. for Penny and many other kittens that do require emergency treatment.  Please send Lori an email at loriburnell@eastlink.ca if you would like your donation refunded.
We are thrilled to share this wonderful update and we will continue to post updates on Penny as we have them.
Thank you to everyone for your kind words and support.  Without you we could not continue to do what we do by helping some of the most helpless little creatures, these beautiful kittens.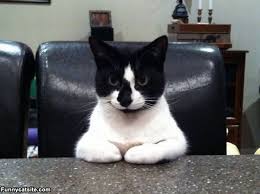 You are invited to attend the Keeping Cats Homed Annual General Meeting on Sunday, August 26, 2018 at 2:00 pm.  The meeting will be held at the Sobey's Summerside Community Room which is located on Granville Street.
The meeting will include the presentation of our Annual Reports – a financial report from the Auditor and a general report on the affairs of the organization from the President.
Our by-laws state that there must be a minimum of four Board Members and a maximum of seven. There are currently six members, two of whom are resigning for personal reasons.  Elections will be held for the seven seats available.


Annual membership dues of $10.00 will be collected for 2018-19. Also, please note that only members who paid dues before year-end May 31, 2018 will be eligible to vote or run for a board position at this meeting.  It is important that all voting members attend the meeting. The meeting will also have a regular agenda of current and recent KCH activities, news and events.
If you are unable to attend the meeting, but still wish to vote, please contact Sharon Dunn by email.  A proxy vote, whereby another member can vote in your place, can be arranged through Sharon & obtained from her.
If you have any questions, please contact KCH's President, Lori Burnell ( 902-439-4398).  We look forward to seeing you at the meeting!
We believe we have resolved the issue with the adoptables tab.  Hopefully there will not be any further issues and any available kittens will again appear on our website instead of our Facebook page.  Please let us know if you have any issues.
New kittens have also been posted!!
Thank you to our hard working website admins for resolving the issue.