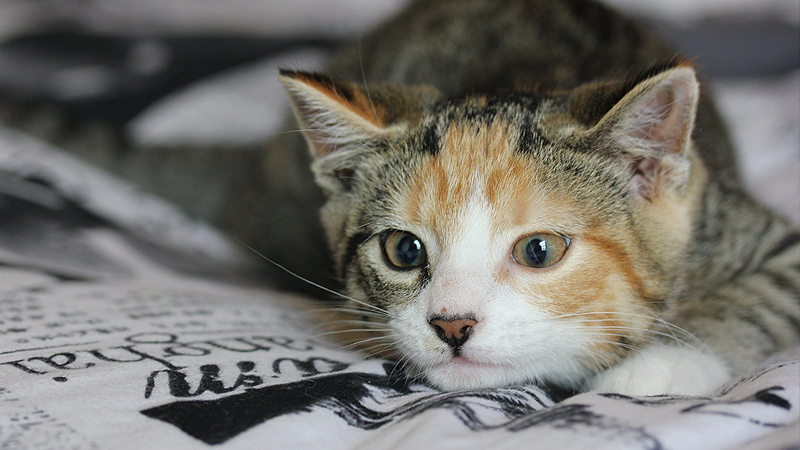 Apply to be a Foster
Are you interested in becoming a foster? Please be sure to read our Foster Agreement first! Fill out the application to apply to become a foster today.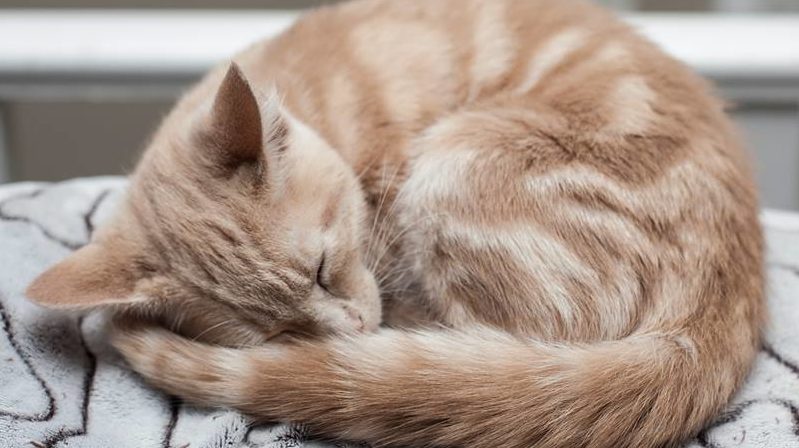 About Adopting
We charge a $60 adoption fee which helps to offset the cost of care, veterinary care, first set of vaccinations and treatment with Revolution for fleas, ticks, most worms, and ear mites.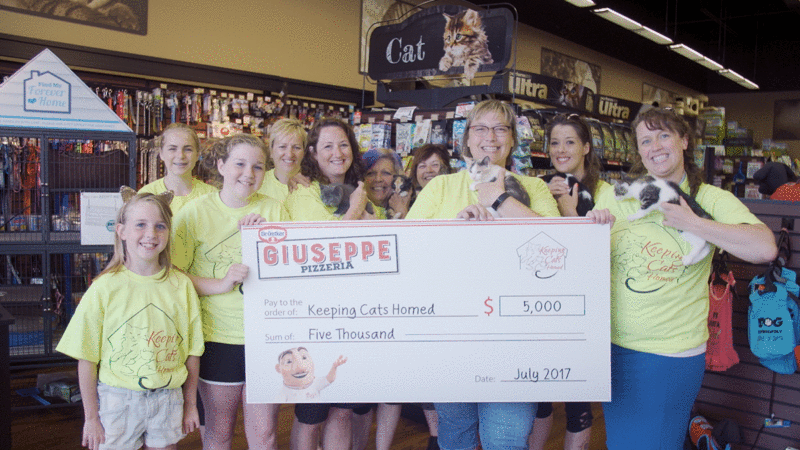 Donate
Here is a list of items that Keeping Cats Homed needs, any donation would be greatly appreciated and would go a long way to helping a kitten in need.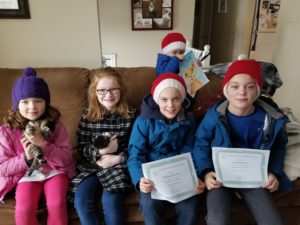 We had a very special visit today from Max, William, and Theo Newson, along with their cousins Charlotte and Lauren Carr.  These wonderful young people decided last year that instead of exchanging gifts, they would rather make a donation to help Keeping Cats Homed continue to help the kittens.  They decided this year they would like to do the same again so dropped by today with their donation along with some beautiful artwork that will find a special place to be displayed especially over the holidays.  Keeping Cats Homed would like to recognize these amazing young people and send out a big thank you from all the kitties and everyone at Keeping Cats Homed.
Merry Christmas!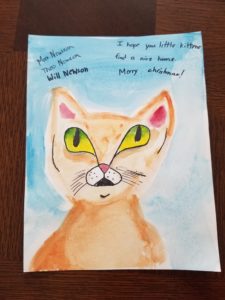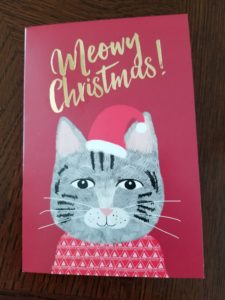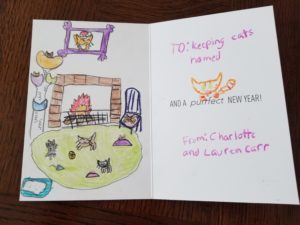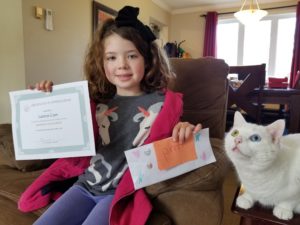 Keeping Cats Homed would like to send out a very big thank you to a very special young supporter of KCH.  Lauren Carr stopped by today to drop off a donation of $114.  Lauren had a birthday party recently and asked her guests to bring a donation to KCH instead of birthday gifts for herself.  What a very special, kind and thoughtful thing from such a very special, kind and thoughtful young lady.
Happy belated birthday Lauren, and thank you from all the kitties.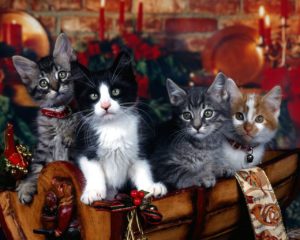 It's that time of year again, there is a chill in the air and lots of cute kittens to snuggle!  Our annual online auction fundraiser is just around the corner and we need volunteers to help canvass local businesses for donations,  maybe you have something you would like to donate?  We are looking for new items.  They could be gift certificates to local businesses, crafts, preserves or pickles, gift baskets, kitchen items, or even gifts you received last year that may not be something you would ever use but someone would love.  If it is something that someone might like to purchase, we would love to have the donation.  The proceeds of every item sold goes help the kittens.  This is our biggest fundraiser that has become an annual event and we cannot do it without your very generous donations and support.
If you are in the Summerside area you can contact Lori at loriburnell@eastlink.ca to arrange a drop off time.  If you are in the Charlottetown area contact Cheryl at cheryllabonte@hotmail.com.  Donations will be accepted until November 15th, the auction will go live on Friday November 23rd.  Make sure to like the auction page to be able to place your bids! Thank you for your support!
https://www.facebook.com/groups/381985678806108/